2022 Board Nominations
Meeting January 14, 2022, 6 PM White Hawk Country Club
2022 Annual Meeting
Friday, January 14th, 6:00 PM in the White Hawk Country Club banquet room.

2021 Holiday Lights Winners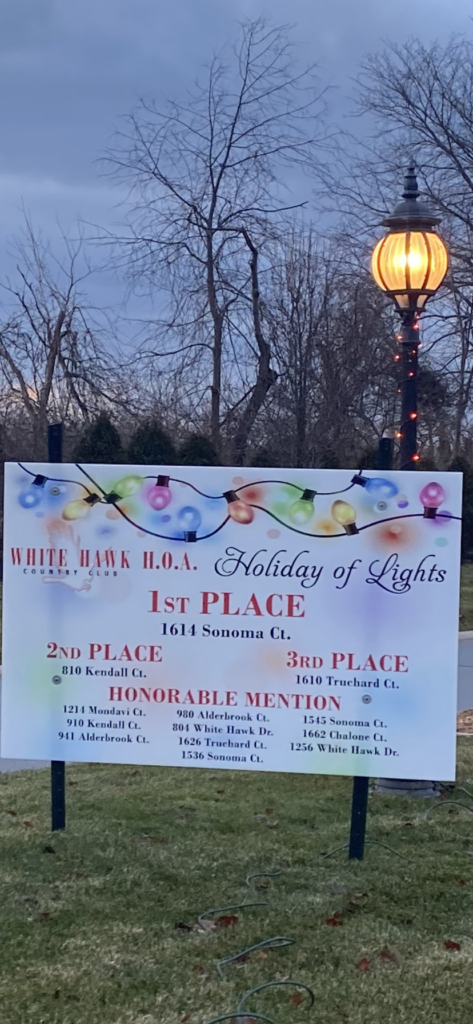 Community Reminder
The White Hawk Community is a community that looks out for its neighbors. Please report suspicious activity to the Crown Point Police Department as a preventative measure. Crown Point Police Non-Emergency can be reached at 219-663-2131.
Mailbox Repair and Parts
2019 Annual Meeting Recap
About White Hawk HOA
White Hawk Country Club's lifestyle is rural and relaxing, with lakes, wetlands, and walking trails surrounding the community. The country's atmosphere is enhanced by nearby shopping, great recreation facilities, and other conveniences.
If you are an owner, we hope that you have many wonderful years in your home at White Hawk. This website has been created to provide the owners with online access to the latest information and the ability to contact board members. This website is also for potential owners or builders that need to find building information and documentation.